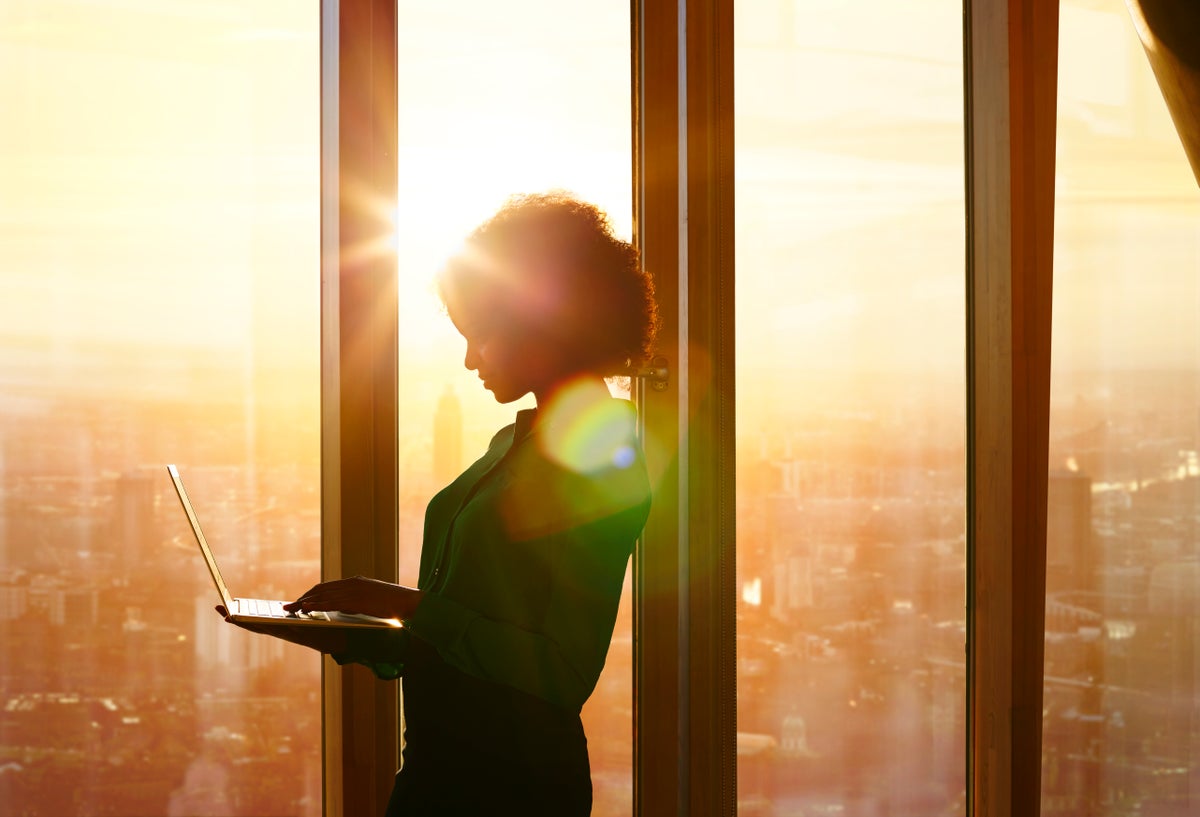 My father was the son of a farmer. He wanted to be a vet, not a farmer. However, my grandfather didn't want to pay for him to go to university. So, at the age of 18, immediately post-war, he was drafted into the RAF, and after that, he just wanted to travel.
My mum started nursing during the Second World War in Carlisle, and after the war, she too wanted to leave a rather cold, gloomy 1950's Britain beset by rationing. They both ended up in Bermuda, and the rest is history!
What they taught me
The war altered everyone's perception of life in a way I don't think we understand today. But it also almost automatically taught the offspring of that generation resilience, gratitude, and the need to work hard to be successful.
Those values have stayed with me and run through my core. Indeed, those values were also the ones the late Queen, like my parents, so amply demonstrated.
My career
I've always been a self-starter – both my parents taught me that if you wanted something, then you had to go out and create it or earn it.
While I was luckier than them in having an opportunity to go to university (and the state paid for it!) I knew if you wanted to change something, then the change started with you.
In the 1990s I wanted to change from being a scientist to being a lawyer, which I did qualifying through law school in the evenings. As a scientist, I'd naturally gravitated to IP and all things tech once admitted.
The twist in the tale
However, on being admitted to the profession, I realized it needed a radical overhaul. After 10 years in practice in several larger law firms, I decided it was time to row my own boat and tackle what I felt were issues in customer service in the legal profession.
Becoming a female founder
I knew that many SMEs were badly served by the larger law firms, and smaller law firms didn't have the relevant expertise.
So, in 2007 I founded Virtuoso Legal with a specific task of helping a range of companies maximize their profit from their intangible assets.
Sixteen years later, here I am still championing that cause. As a female founder, I am proud to be counted among a pioneering set of female entrepreneurs who over the past decade continue to be the change we all wish to see.
The values we have now because of it
My upbringing and personal journey have shaped the values of my firm.
My commitment to customer service has earned me a reputation for excellence in the legal industry. At Virtuoso Legal, we love supporting growing businesses with entrepreneurial spirit.
We understand the value of hard work, resilience, and gratitude. These values are essential for success, and anyone can achieve their goals if they are willing to work for it.
Our company has helped numerous SMEs to protect their intellectual property and achieve their business goals.
We take pride in being a champion for growing businesses. We believe that every entrepreneur has the potential to succeed with the right mindset, determination, and support.
Here's to the next generation of entrepreneurs
My story is but one which is a testament to the power of determination and the importance of pursuing one's passions.
Here's to the next generation of entrepreneurs who will carry on our legacy of innovation, hard work, and excellence.
It is for that reason I am delighted that Virtuoso Legal is not only supporting the innovative ideas of female founders, but furthermore sponsoring the E2E Female 100. In doing so we stand shoulder to shoulder with female founders, who, without a doubt, I am sure share a similar story to my own.
Source link