[ad_1]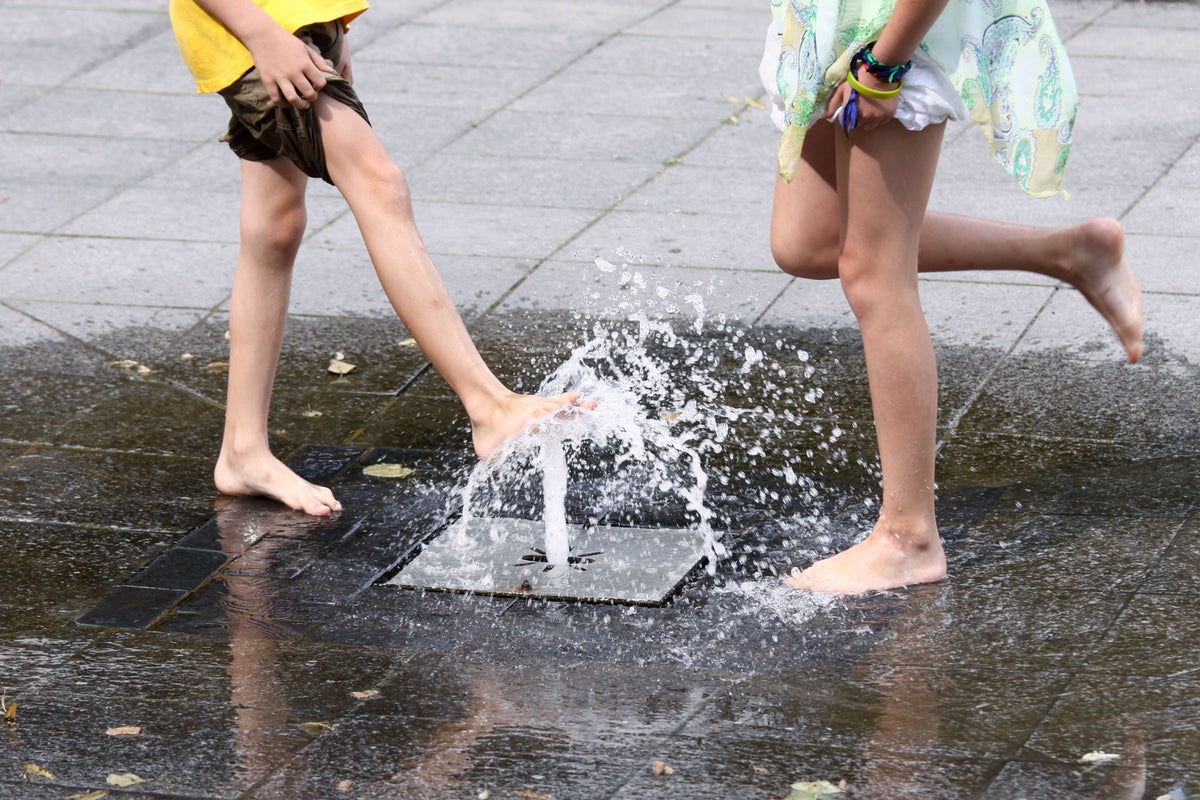 Families are looking forward to some summer fun, but with weeks to fill with activities for the kids, these can be a big financial pinch-point for parents.
Picnics in the park are a cheaper way to eat out over the summer and it's also worth taking note of days or times of the week when local pubs and cafes are offering set menus.
Supermarket cafes shouldn't be overlooked when looking for budget-friendly places to eat out.
For example, Morrisons' "kids eat free" offer allows customers to get a free kid's meal with every adult meal purchased at £4.49 or more.
For a bit of education as well as entertainment, many museums offer free visitor entry, but remember that you may need to book ahead for popular exhibitions.
It's also worth keeping an eye out on community forums for any local festivals or open gardens events with cheap or free entry.
Planning travel ahead can mean significant savings on summer trips.
If you're travelling by train, you could potentially save cash by booking in advance, or by buying split tickets – where the journey is divided into multiple tickets rather than using one for the whole trip.
People can sign up for ticket alerts on the Trainline website for updates on the advance availability of tickets for their journey and the website also has a "SplitSave" feature.
Buying a railcard may also be cost-effective, particularly if you're planning to make a multiple journeys in the months ahead.
Websites such as Groupon may also be able to help you cut the cost of days out and trips away over the summer, with discounts being offered on the website for events such as festivals, theatre tickets, theme parks, hotel rooms and trips to restaurants.
And if you have a Tesco Clubcard, it may be worth converting some points into rewards, which can be used in various places across the UK.
Tesco Clubcard's many reward partners include Oakwood Theme Park in Narberth, Wales, Blackpool Zoo in Lancashire in North West England, the Edinburgh Dungeons in Scotland and the Black Country Living Museum in the Midlands.
Rewards can also be used towards RHS (Royal Horticultural Society) or English Heritage membership or a Cineworld Unlimited Pass, for example.
It's worth remembering that a change to the Tesco Clubcard reward partner scheme kicks in from June 14 2023.
From this date, Clubcard points are worth twice their value when they're exchanged for a reward partner code, rather than three times as they have been previously.
People can exchange Clubcard points for up to three times their value under the scheme until June 13 2023.
To help give customers time to adjust, Tesco has extended the validity period on Tesco Clubcard reward partner codes ordered until June 13, so that they're valid for 12 months, rather than the usual six months.
Nectar points can also be used to help cover the cost of hotel stays.
Meanwhile, you could also keep children occupied by helping them to boost their entrepreneurial skills over the summer.
Louise Hill, co-founder of GoHenry, a prepaid debit card and financial education app for kids aged six to 18, suggests: "You could help them lend a hand to neighbours for some extra cash, create and sell homemade treats for charity, or even list some of their unwanted clothes on online marketplaces."
Hill also suggests creating alternatives to treats which may be more costly.
She says: "Instead of costly outings like dinner and a movie, why not try an at-home movie night with some delicious homemade 'fake-away' food."
And with more time on their hands over the summer, some parents may want to encourage their children to help out a bit around the house.
Hill suggests that, if giving them extra pocket money as a reward is going to be difficult, "you could offer other perks like extra playtime at the park or watching their favourite film".
Parents can also use their downtime with the kids to teach them a bit about household budgeting, she says.
"For example, you could use pizza as a fun way to show your kids how monthly finances work, and the importance of budgeting for multiple expenses.
"Explain to your child that the pizza represents monthly income. Each slice of pizza relates to different expenses that need to be paid, such as water, council tax, and rent (or) mortgage.
"Teaching your child about budgeting while eating pizza – it's a win/win for both of you!"
And with many parents needing to work over at least some of the summer, it's also worth bearing in mind the support with childcare that is available.
More information on eligibility can be found at childcarechoices.gov.uk.
[ad_2]
Source link